CCTV systems provide surveillance capabilities used in the protection of people, assets, and systems. A CCTV system serves mainly as a security force multiplier, providing surveillance for a larger area, more of the time, than would be feasible with security personnel alone. CCTV systems are often used to support comprehensive security systems by incorporating video coverage and security alarms for barriers, intrusion detection, and access control. For example, a CCTV system can provide the means to assess an alarm generated by an intrusion detection system and record the event.
CCTV technology is continuous improvements in features according to the strong development of information technology infrastructure. Especially, TCP/IP technology has created a new improvement in the connection data of IP camera systems.
The IP camera supports connection through LAN infrastructure, is connected to the internet, and strongly supports storage; and is convenient for monitoring.
PoE, also known as PoE power supply technology, stands for Power over Ethernet. This technology features power transmission to devices via RJ45 cable.
PoE power supply saves time and costs. By the time PoE can be installed anywhere easily and conveniently.
Diagram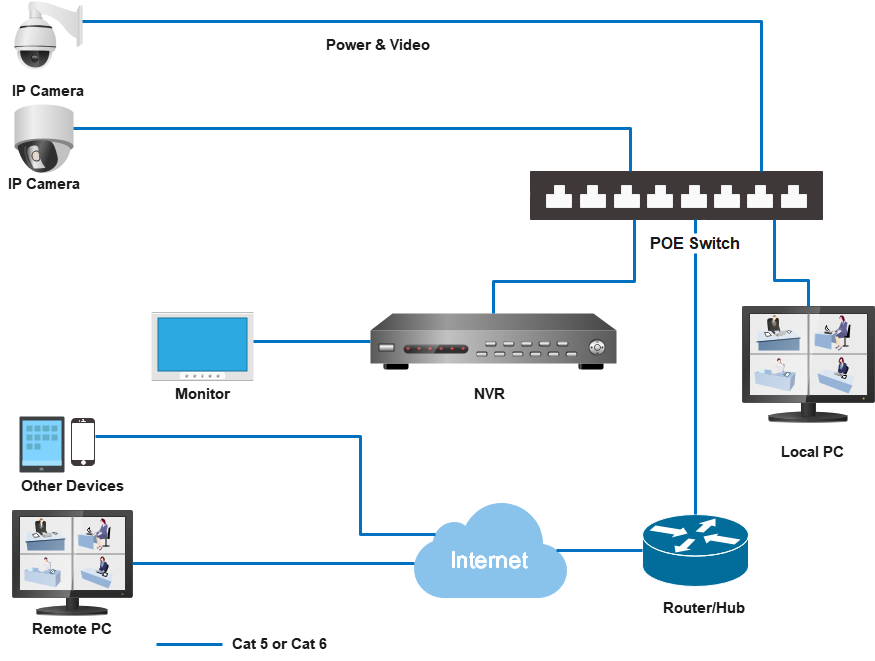 Features: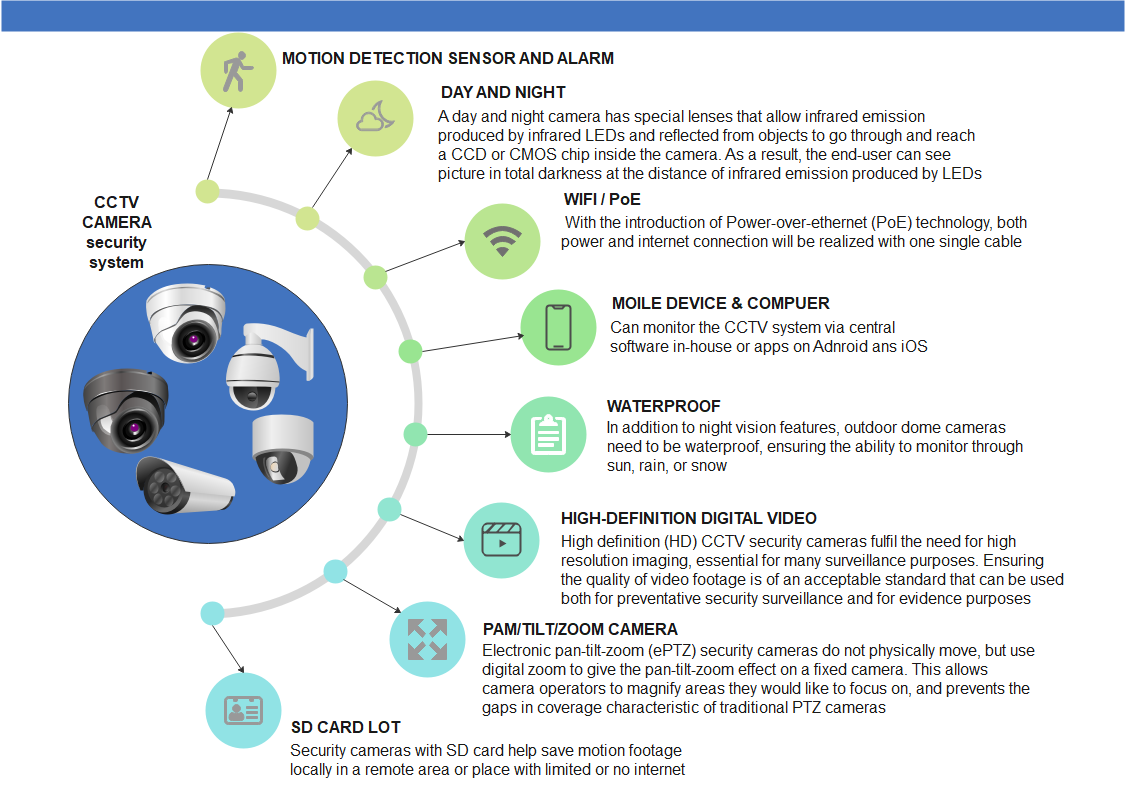 We, the NetCab JSC team with many years of experience in consulting and implementing for CCTV projects will bring satisfaction to customers in choosing CCTV solutions according to specific requirements.